On May 11, 2016, the President signed into law the Defend Trade Secrets Act ("DTSA"), which amends the Economic Espionage Act to create a federal civil cause of action for theft of trade secrets. While mostly similar to the Illinois Trade Secrets Act, it allows a court in exceptional circumstances to order the seizure of stolen trade secrets without warning to the defendant. In my 20 years' experience in litigating trade secret cases this is the single most powerful remedy because it both locks down the stolen information and locks in proof of the theft. I convinced a state court to do this once in very exceptional circumstances and it was game changing because it denied the defendants the ability to delete or make hidden copies of the information. To have this remedy available by statute is a tremendous advantage.
The DTSA grants immunity to whistleblowers; in order to take advantage of the DTSA's punitive damages and attorneys' fee provisions, an employer must provide notice of that immunity in its confidentiality documents and contracts which govern use of a trade secret or other confidential information. The notice requirement extends to independent contractors. The immunity can be recited in a policy document that is referenced in the confidentiality agreement or contract. Since you may need to use the DTSA's incredible seizure remedy you should include an appropriate notice in your forms so that you can obtain punitive damages and attorneys' fees in the action as well.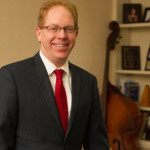 Al Mezny is a member of the Board of Directors of the Firm who provides efficient counsel concerning your employment and information issues based on his 25 years of legal experience and his practical experience running his own business.