By: Alexander J. Mezny and Maryjo F. Pirages Reynolds
The Occupational Safety and Health Administration published Regulations that are effective as of December 1, 2016 and seek to prohibit retaliation in connection with the reporting of a workplace illness or injury. These Regulations require electronic submission of injury and illness information for employers with 250 or more employees and employers with 20-249 employees in certain industries with historically high rates of occupational injuries and illnesses. Further, the Regulations require employers to establish "reasonable" reporting procedures and prohibit discipline for reporting without consideration of actual misconduct. Employers also cannot withhold benefits because of reports; instead, they can condition benefits on participation in safety trainings and/or compliance with safety rules.
The Regulations significantly impact post-incident drug testing. OSHA has taken the position that blanket post-incident testing deters proper reporting. Thus, while the Regulations do not ban drug testing, they prohibit employers from using drug testing or threatening to use drug testing as a form of adverse action against employees who report an injury or illness. OSHA now limits drug testing to situations in which employee drug use may have been a contributing factor to an incident and for which the test can accurately identify impairment caused by drug use. For example, it would be unreasonable to test an employee who reported a repetitive strain injury such as carpal tunnel or a bee sting. Conversely, it would be reasonable to test an employee who crashed a forklift and exhibited unusually behaviors in connection with the incident. It is not necessary that the employer suspect drug use to test, but it is necessary that there be a reasonable possibility that drug use was a contributing factor.
There are some exceptions to the aforementioned limitations in instances where employers drug test all reporting employees in order to receive certain levels of reduction of workers' compensation premiums or because their insurance carriers mandate testing in connection with the reduction of rates.
What do these new OSHA Regulations mean for the average employer? Employers of all sizes should review their injury and illness reporting, discipline, drug testing, and incentive policies and make sure that they are in compliance with the new Regulations. Employers may want to contact their insurance providers and proactively address drug testing requirements in reporting situations. Caution should be exercised when deciding whether to conduct a post-incident drug test with an evaluation being conducted as to whether such a test would be reasonable under the circumstances. Employers should never discourage reporting or retaliate based upon a report of an injury or illness. Finally, employers should post OSHA's Free Workplace Poster which is available at: https://www.osha.gov/Publications/poster.html, in order to satisfy the Regulations' requirement that employees be informed of their rights to report. Compliance with these Regulations will lead to safer workplaces.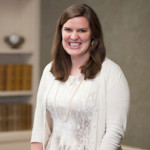 Maryjo Pirages is an associate attorney of the firm and a member of the Employment & Labor Law, Trusts & Estates, and Corporate & Business Groups. Maryjo counsels and represents employers in a range of employment matters, including statutory and administrative regulations compliance, contracts, and employee handbooks and policies. Maryjo's goal is to work hand-in-hand with employers so that they may proactively implement and stay up-to-date with their policies in order to limit their liability and exposure. Additionally, she assists individuals and families in their estate planning and administration.