The Illinois Freedom to Work Act bars employers from entering into covenants not to compete with employees who earn $13 per hour or less, effective January 1, 2017. Once the minimum wage increases beyond $13 per hour, the minimum wage will become the new threshold. The Act will not affect pre-existing covenants.
The Act applies to covenants which restrict an employee from (a) performing work for a specific period of time; (b) working in a specific geographical area; or (c) engaging in similar work for another employer. It does not prohibit nonsolicitation agreements by which an employee agrees not to solicit customers of the employer.
Please contact our Employment Law Group with any questions you may have concerning the Illinois Freedom to Work Act or any issues relating to your confidentiality agreements, noncompetition agreements or nonsolicitation agreements.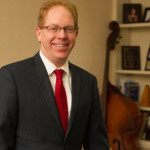 Al Mezny is a member of the Board of Directors of the Firm who provides efficient counsel concerning your employment and information issues based on his 25 years of legal experience and his practical experience running his own business.