Content Editor: Maryjo F. Pirages Reynolds
Original Author Credit: Allison M. Huntley
The Second District Appellate Court recently ruled on BMO Harris Bank N.A. v. Joe Contarino, Inc., 2017 IL App (2d) 160371, a case concerning an amendment to the Conveyances Act from 1996. The case directly impacts Illinois creditors lending to residential and commercial landlords. Attorney Kim M. Casey of our firm championed the rights of two such creditors before both the trial and appellate courts.
The dispute started when BMO Harris Bank ("BMO") attempted to enforce its judgment against Joe Contarino and Joe Contarino, Inc. d/b/a Contry Homes of Illinois ("JCI") by issuing a citation to discover assets to JCI. BMO also issued a third-party citation to discover assets to JCI's management company for its rental properties known as Briargate Management LLC ("Briargate"). According to BMO, once it served these two citations, it had a perfected security interest in JCI's and Briargate's assets, including the rents collected. According to BMO, this interest had priority over other creditors' interests.
Three banks (collectively, "Adverse Claimants") intervened in the citation proceedings to protect their interests. The Adverse Claimants argued that when they recorded their respective mortgages on JCI's properties, they perfected their interests in JCI's rents, and since they recorded their mortgages before BMO served JCI and Briargate with citations, their interests in the rents had priority over BMO's interest pursuant to Section 31.5 of the Conveyances Act, 765 ILCS 5/1, et seq.
Applying the Conveyances Act to the case at hand, the Second District Appellate Court agreed with the Adverse Claimants. The Court found that when the Adverse Claimants recorded their respective mortgages that contained assignment-of-rents provisions, they each perfected their interests in such rents. Since BMO perfected its citation liens after the Adverse Claimants recorded their respective mortgages, BMO did not have a priority lien on one of JCI's largest assets – its rental income.
Knowledge of the various methods to perfect security interests in collateral is essential to the protection of creditors' rights. We are ready to assist you in perfecting and protecting your security interests. Please call us with questions.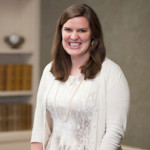 Maryjo Pirages is an associate attorney of the firm and a member of the Employment & Labor Law, Trusts & Estates, and Corporate & Business Groups. Maryjo counsels and represents employers in a range of employment matters, including statutory and administrative regulations compliance, contracts, and employee handbooks and policies. Maryjo's goal is to work hand-in-hand with employers so that they may proactively implement and stay up-to-date with their policies in order to limit their liability and exposure. Additionally, she assists individuals and families in their estate planning and administration.