The Illinois Wage Theft Enforcement Act became effective January 1, 2011. It changes the relative leverage of parties in wage claim actions by expanding employer liability – including personal liability – for unpaid wages in nearly every conceivable fashion:
Personal liability has been expanded beyond those in actual control of the decision not to pay to include officers or agents of an employer acting directly or indirectly in the interest of that employer in relation to an employee;
Criminal penalties have been increased from a simple misdemeanor to as great as a Class 4 Felony;
Rather than referring cases to the Attorney General for prosecution, the Illinois Department of Labor ("IDOL") is empowered (subject to appropriation) to administratively decide wage claims for $3,000 or less. "Wage claims" include claims for bonuses and accrued but unused vacation pay;
Prevailing employees will obtain attorneys' fees. The pre-existing Attorneys Fees in Wage Actions Act requires prior demand in an amount less than or equal to that ultimately recovered at trial. These prerequisites are very often not met, so this new provision represents a significant change in leverage not just with regard to class actions, but particularly with regard to smaller wage claims where attorney fee liability will greatly exceed the amount of the wages in question. It will also greatly increase the number of cases actually filed since it will entice general practice attorneys and plaintiff-side employment law "dabblers" to enter the fray;
Penalties are increased. Employers must pay 2% of the underpaid amount for each month the wages remain unpaid. If an employer fails to comply with or timely appeal an IDOL or court order, the employer will also be liable for a penalty to the IDOL totaling 20% of the amount owed, along with a penalty to the employee of 1% per calendar day of the amount owed for each day of delay.
The Act will not only create a multitude of small claims against employers, but will also provide another arrow in the quiver of departing highly compensated employees.
In addition to expanding the existing Wage Payment and Collection Act, the Act creates a new cause of action for retaliation. An employee who alleges discharge or discrimination because of a wage complaint to the employer, the IDOL, a community organization, or in a public hearing will be able to recover lost wages, attorneys' fees, and possibly be reinstated through either a claim filed with the IDOL or a civil action. Employers will have to consider whether an employee who will be terminated has recently made such a claim in the same way they must now weigh the termination of employees who have made traditional discrimination claims or engaged in other protected activity. If anything, wage claims are more insidious as they are less likely to be documented than traditional protected activity.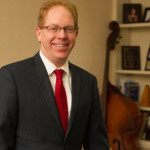 Al Mezny is a member of the Board of Directors of the Firm who provides efficient counsel concerning your employment and information issues based on his 25 years of legal experience and his practical experience running his own business.