Content Editor: Maryjo F. Pirages Reynolds
Original Author Credit: Stephanie A. Grattan
Employers have the obligation to obey immigration law by hiring only work-authorized individuals. Additionally, employers cannot violate anti-discrimination laws when hiring or firing work-authorized employees. Specifically, state and federal laws prohibit employers from engaging in the following acts:
• Hiring or firing work-authorized individuals because of their national origin or citizenship status, unless the employer has three (3) or fewer employees or a law, regulation, government contract, or executive order requires that a certain position be filled by a U.S. citizen only;
• Requesting more or different documents than are required in the Form I-9 employment verification process, rejecting reasonably genuine-looking documents, or specifying certain documents over others with the purpose or intent of discriminating on the basis of national origin or citizenship status; and
• Retaliating against workers who assert their rights under anti-discrimination laws.
The Office of Special Counsel for Immigration-Related Unfair Employment Practices (OSC) of the Department of Justice investigates and prosecutes immigration-related discrimination claims. Employers found to be engaging in discriminatory activity may be required to pay civil penalties and back pay to injured individuals.
In 2013, the OSC reached a settlement agreement with a Northbrook, Illinois, staffing company that routinely required specific, Department of Homeland Security-issued documentation from permanent residents during the I-9 and E-Verify processes. That same year, the OSC reached a settlement agreement with a West Dundee, Illinois, staffing company that applied enhanced employment eligibility procedures to work-authorized non-citizens that were processed through E-Verify. The companies agreed to pay $21,000.00 and $8,400.00, respectively, in civil penalties, undergo anti-discrimination training, and be subject to monitoring of their I-9 and E-Verify practices.
In 2012, the OSC reached a settlement agreement with a Niles, Illinois, manufacturing company that placed online job postings that explicitly stated citizenship status preferences or requirements that excluded certain work-authorized non-citizens from consideration. The company agreed to pay $12,000.00 in civil penalties, revise its hiring and recruiting procedures, and be subject to training, reporting, and compliance and monitoring requirements.
The OSC has also found employers liable for hiring undocumented workers instead of work-authorized individuals. Further, employers have been sanctioned for using E-Verify to confirm the continuing work authorization of non-citizens who are not subject to reverification. Employers have also been found liable for demanding that permanent residents present a new "green card" when the card expires for I-9 reverification purposes and for firing work-authorized workers for misrepresenting their prior work status, but not firing other workers for other misrepresentations on an employment application.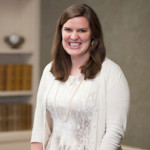 Maryjo Pirages is an associate attorney of the firm and a member of the Employment & Labor Law, Trusts & Estates, and Corporate & Business Groups. Maryjo counsels and represents employers in a range of employment matters, including statutory and administrative regulations compliance, contracts, and employee handbooks and policies. Maryjo's goal is to work hand-in-hand with employers so that they may proactively implement and stay up-to-date with their policies in order to limit their liability and exposure. Additionally, she assists individuals and families in their estate planning and administration.