Content Editor: Maryjo F. Pirages Reynolds
Original Author Credit: Stephanie A. Grattan
The Immigration Reform and Control Act of 1986 requires that employers verify the identity and work authorization of their employees via Form I-9, the Employment Eligibility Verification Form. Noncompliant employers may be subject to monetary fines, criminal penalties, and debarment from government contracts. Over the past four (4) years, the federal government has audited the I-9 employment records of over ten thousand (10,000) employers and imposed more than one hundred million dollars ($100,000,000.00) in fines for noncompliance.
Form I-9 is made up of three (3) sections. Newly hired employees must complete and sign Section 1 no later than the first day of employment. Section 1 must never be completed until after the employee has accepted a job offer.
Employers are responsible for the completion of Section 2 by examining evidence of a prospective employee's identity and employment authorization within three (3) business days of the employee's first day of employment. Employers cannot specify which document(s) employees may present from the Lists of Acceptable Documents (Lists A, B, and C). Employers must physically examine each original document that the employee presents in order to determine if it reasonably appears to be genuine and to relate to the person presenting it. The examiner of the documents and the employee must both be present during the examination of the employee's documents. Employers may, but are not required, to photocopy the document(s) presented. If photocopies are made, they should be made for all new hires or reverifications and retained with the Form I-9. Employers should be consistent with their document inspection procedures.
Employers should complete Section 3 when reverifying that an employee is authorized to work. When rehiring an employee within three (3) years of the date Form I-9 was originally completed, employers have the option of completing a new Form I-9 or completing Section 3 on the existing I-9. Employers are required to reverify employment in Section 3 for employees who provide an employment authorization expiration date in Section 1.
Employers must retain Form I-9 for all current employees hired after November 6, 1986. Once an individual's employment ends, the employer must retain Form I-9 for either three (3) years after the date of hire or one (1) year after the date employment ended, whichever date is later.
Employers are recommended to conduct regular internal audits of Form I-9 records to allow for the identification and correction of violations and to make for a smoother process in the event of a government audit. Employers should consider an independent audit if the personnel responsible for the I-9 process has not been trained, the employer does not have a calendar system for reverification or terminated employee retention, and/or the employer recently went through a corporate restructuring, merger, or acquisition.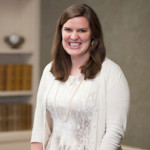 Maryjo Pirages is an associate attorney of the firm and a member of the Employment & Labor Law, Trusts & Estates, and Corporate & Business Groups. Maryjo counsels and represents employers in a range of employment matters, including statutory and administrative regulations compliance, contracts, and employee handbooks and policies. Maryjo's goal is to work hand-in-hand with employers so that they may proactively implement and stay up-to-date with their policies in order to limit their liability and exposure. Additionally, she assists individuals and families in their estate planning and administration.