Content Editor: Maryjo F. Pirages Reynolds
Original Author Credit: Stephanie A. Grattan
Self Check is a free online service offered by the federal government that enables workers over the age of sixteen (16) to check their own employment eligibility status. Self Check runs a worker's biographical information against the same Social Security Administration and Department of Homeland Security databases used by E-Verify. Workers are able to confirm their employment eligibility and address any data mismatches found before being hired and checked by an E-Verify participating employer.
Self Check aids businesses by providing workers with the opportunity to ensure employment authorization records are accurate before applying for a job. However, employers may not require current or prospective employees to use Self Check. Employers must nevertheless complete Form I-9 and create a case in E-Verify (for those employers participating in E-Verify) for all newly hired individuals even those who may have used Self Check.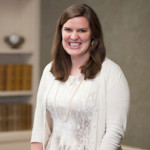 Maryjo Pirages is an associate attorney of the firm and a member of the Employment & Labor Law, Trusts & Estates, and Corporate & Business Groups. Maryjo counsels and represents employers in a range of employment matters, including statutory and administrative regulations compliance, contracts, and employee handbooks and policies. Maryjo's goal is to work hand-in-hand with employers so that they may proactively implement and stay up-to-date with their policies in order to limit their liability and exposure. Additionally, she assists individuals and families in their estate planning and administration.