By: Maryjo F. Pirages Reynolds
The Fair Credit Reporting Act (FCRA) governs background checks which it refers to as "consumer reports." Employers cannot be careful enough when running a background check on a current or prospective employee. Plaintiffs' attorneys filed over 400 class action lawsuits last year in connection with improper background check procedures.
Employers routinely hire third parties to obtain a background check before hiring, promoting, and/or reassigning an employee. Third parties provide two types of background checks: investigative and standard. Standard background checks are the most common and can address information that is fact-based and connected to an individual's character, reputation, mode of living, credit worthiness, credit standing, and credit capacity. Investigative reports are less common as they contain additional information based upon personal interviews of friends, associates, and neighbors. Investigative background checks come with additional FCRA requirements.
The FRCA establishes requirements that must be satisfied if an employer hires a third party for a background check. This post focuses on the requirements in connection with obtaining a standard check. First, the employer must provide written notice to the employee that a background check is going to be obtained and may be used to make employment decisions. This notice must be given before the check is ordered or received. We recommend that you include information from the Consumer Financial Protection Bureau along with this notice to inform the employee of his or her rights under the FRCA.
Next, the employer must receive consent from the employee. This request for written consent can be part of the notice, but again, must be received before ordering the report. Once an employer has given proper notice and received consent from the employee, it must certify to the third party consumer reporting agency that it provided notice, got consent, and will use information lawfully. Only then can the employer get the background check.
If the background check reveals something that results in any adverse employment action including, but not limited to, declining to make a job offer, deciding not to promote, etc., the employer must provide a separate notice stating that an adverse action may be taken based on information received from the consumer reporting agency. This second notice needs to include a copy of the report, the name of the consumer reporting agency, its contact information, and information about the role of the agency, and information about consumer rights. The employer must then wait five (5) days before any action can be taken. This gives the employee/applicant time to review and bring an incorrect report to the employer's attention.
In addition complying with the aforementioned requirements, employers should also be careful when seeking to obtain medical information and in instances involving an employee who flagged a fraud alert or an active duty military alert. Potential damages for violations of the FCRA include attorneys' fees and significant fines.
Notably, the FCRA does not apply if an employer wants to perform its own informal investigation – for example, a review of public records. Employers performing their own background checks should be careful to perform the same checks for all similarly-situated employees. Inconsistency in conducting background checks opens the door to possible disparate impact and discrimination claims. Additionally, employers should be diligent to confirm that the information they are reviewing is true and accurate and about the correct individual.
Feel free to contact us with any questions and/or to obtain FCRA compliance forms, checklists, and other resources.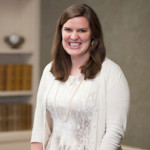 Maryjo Pirages is an associate attorney of the firm and a member of the Employment & Labor Law, Trusts & Estates, and Corporate & Business Groups. Maryjo counsels and represents employers in a range of employment matters, including statutory and administrative regulations compliance, contracts, and employee handbooks and policies. Maryjo's goal is to work hand-in-hand with employers so that they may proactively implement and stay up-to-date with their policies in order to limit their liability and exposure. Additionally, she assists individuals and families in their estate planning and administration.