Illinois recently amended the Employee Classification Act. The Act is designed to discourage employers from classifying individuals as independent contractors to avoid certain employer-related responsibilities, such as employment taxes, workers' compensation insurance, unemployment insurance, and overtime pay. Under the amendments, agents or officers of a corporation who knowingly permit such violations may now be held individually liable.
Under the amendments, contractors are required to submit annual reports to the Illinois Department of Labor of all payments made to independent contractors for construction work. These reports must include the name, address, and tax identification number of each paid individual and the amount paid and materials and equipment provided by such individuals. Failure to report will result in a civil fine. No such report needs to be filed concerning individuals or firms that comply with the State's responsible bidder requirements in the Illinois Procurement Code.
These new provisions will go into effect January 1, 2014.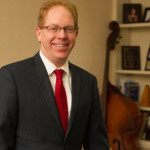 Al Mezny is a member of the Board of Directors of the Firm who provides efficient counsel concerning your employment and information issues based on his 25 years of legal experience and his practical experience running his own business.