Content Editor: Maryjo F. Pirages Reynolds
Original Author Credit: Stephanie A. Grattan
"E-Verify" is the federal government's Internet-based system that allows employers to electronically verify the employment authorization of new hires. More than 500,000 employers of all sizes use the E-Verify system, with about 1,400 new companies joining each week. Approximately 200 employers use E-Verify in the Rockford area. According to government statistics, E-Verify is used to verify one (1) out of every eight (8) new hires nationwide. The service is free, fast, and voluntary.
Under the terms of the E-Verify program, employers submit information from an employee's Form I-9 to the E-Verify system within three (3) business days of the employee's hire date. The information is scanned against databases operated by the Social Security Administration (SSA) and the Department of Homeland Security (DHS). Employers then receive either confirmation that the employee is authorized to work in the United States or, a so-called "tentative nonconfirmation" indicating that the employee may not be authorized to work in the United States. According to DHS, 98.6% of all submissions are automatically verified as work authorized.
If an employer receives a tentative nonconfirmation notice, the employer must notify the employee so that he or she may contest the tentative nonconfirmation. Within eight (8) business days, the employee must visit the local SSA or DHS office to resolve the detected issue. Within ten (10) business days, E-Verify will notify the employer as to whether the issue has been resolved. During the tentative nonconfirmation period, the employer may not take an adverse action against the employee.
If an employee does not contest or resolve the nonconfirmation finding, E-Verify issues a final nonconfirmation notice. Upon receipt of a final nonconfirmation notice, employers are expected to either immediately terminate the employee or to notify DHS that the employer continues to employ the worker. If an employer continues to employ a worker after a final nonconfirmation notice, a rebuttable presumption is created that the employer has knowingly employed an unauthorized worker. If the employer fails to notify DHS of the continued employment, the employer faces fines ranging from $550.00 to $1,100.00.
Employers participating in E-Verify take certain steps beyond the normal obligations in completing Form I-9. An employer is required to obtain a social security number from its employee. If an employee presents a permanent resident card, employment authorization card, or a foreign passport, the employer must make a copy of the document to use along with the E-Verify photo screening tool. In addition, in completing Form I-9, employers must accept only List B documents that contain a photograph.
While participation in E-Verify does not immunize employers from I-9 compliance audits, participating employers complying with E-Verify's requirements benefit from a rebuttable presumption that they did not knowingly hire unauthorized workers. In addition, STEM (science, technology, engineering, mathematics) graduates who work for employers enrolled in E-Verify are eligible for an additional 17 months of optional practical training (OPT), which mitigates the impact of the H-1B visa cap for these workers.
Despite its increasing accuracy, E-Verify is not fraud-proof. The system cannot detect when an employee uses another person's name and social security number. As long as documents containing valid information are presented, E-Verify will verify that the employee as employment authorized.
Twenty-nine (29) states have passed laws mandating that some or all employers use E-Verify. Some federal government contractors are also required to use E-Verify.
In Illinois, the Right to Privacy in the Workplace Act, P.A. 96-0623, stipulates that prior to choosing to enroll in the E-Verify program, employers are urged to consult the Illinois Department of Labor's website for current information regarding the accuracy of the program and to review and understand their legal responsibilities relating to the use of the program. Upon enrollment, employers must attest to their use of the program on a specified form and post notice of their participation in a prominent place visible to all prospective and current employees. Employers are prohibited from using E-Verify to check the immigration status of current employees or to pre-screen prospective employees that have not yet been offered a position.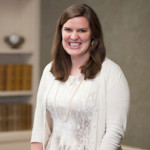 Maryjo Pirages is an associate attorney of the firm and a member of the Employment & Labor Law, Trusts & Estates, and Corporate & Business Groups. Maryjo counsels and represents employers in a range of employment matters, including statutory and administrative regulations compliance, contracts, and employee handbooks and policies. Maryjo's goal is to work hand-in-hand with employers so that they may proactively implement and stay up-to-date with their policies in order to limit their liability and exposure. Additionally, she assists individuals and families in their estate planning and administration.