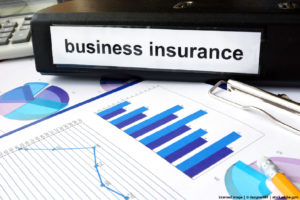 By: Joseph F. Arias
The process of renewing and buying insurance can be daunting.  It can be a challenge to identify the risks that you need to insure, gather the information that your potential insurers require, and weigh your coverage options when different insurers provide you with quotes. An attorney with insurance coverage experience can help you to navigate these issues with confidence. Below are three reasons why you should consider getting coverage counsel involved when it is time for you to purchase or renew insurance for your company:
Counsel can help you to fix gaps in coverage before you suffer an uncovered loss.
The best time to identify gaps in coverage is when there is still time to fix them and avoid disaster: before a loss occurs, during the insurance procurement process. Coverage counsel can help you to understand the terms and conditions of your insurance policies, which can help you to identify potentially uninsured risks. Perhaps the worst way to find out that your policy does not provide the coverage that you thought it did is by receiving a letter from a claims adjuster denying your claim.
Counsel can help you to understand and evaluate your coverage options.
Coverage attorneys can provide you with a detailed and objective analysis of your current insurance policies, and of any proposed alternatives that your agent or broker might suggest. While agents and brokers are often helpful resources, coverage counsel can help you take your understanding of your insurance options to the next level by comparing the available policy forms in detail. For example, you may wonder how one company's errors and omissions quote could be tens of thousands of dollars less than its nearest competitor. The difference in price might be explained by differences in the policies themselves, including, among other possibilities: (i.) whether the insurer is entitled to pick your defense counsel for you in the event of a claim;    (ii.) whether your costs of defense erode your overall policy limits; (iii.) whether certain entities and people are covered or excluded; (iv.) whether the policy includes a "hammer clause" which can give the insurer leverage to force you to settle a claim when you might want to continue to litigate it for reputational or other reasons; or (v.) whether there are other differences in terms or exclusions that materially affect the scope of the coverage provided.
Confidential legal advice is usually privileged from disclosure.
Confidential legal opinions of coverage attorneys are typically protected by the attorney-client privilege, and therefore are generally not discoverable by adverse parties in litigation. In contrast, conversations with your insurance broker or agent about the terms and conditions of coverage or about the insurance application process may be subject to disclosure in a lawsuit involving insurance issues.
Call Attorney Joseph F. Arias of HolmstromKennedyPC for more information about how he can help you to manage your business's risk and assist you in the procurement of insurance.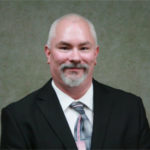 Joe Arias is a member of the Firm in its litigation group who can help you to resolve your business disputes and insurance issues. As a general commercial litigator, Joe represents both plaintiffs and defendants in disputes involving, among other things, breaches of contract under the Uniform Commercial Code and common law, debtor-creditor work, employment litigation, fraud, privacy issues, breaches of fiduciary duty, partnership disputes, shareholder disputes, trust administration disputes, landlord-tenant issues and insurance coverage disputes.