Good news – for those of you who operate a small business in Illinois organized as a limited liability company ("LLC"), this year you'll notice that fees payable to the Illinois Secretary of State to create, maintain and otherwise manage LLCs have decreased. Senate Bill 867, signed into law by Gov. Bruce Rauner and effective December 20, 2017, provides some financial relief to small business owners who are looking to operate in Illinois. Over the years, more businesses are being created as LLCs to take advantage of some of the flexibility this type of entity provides (see  http://www.holmstromlaw.com/entity-selection-in-illinois/ for more information). Historically, Illinois' LLC-related fees have been among the highest in the nation; however, the legislation is viewed as being "business friendly" in an effort to stimulate economic growth in the state. Included in the fee changes are the following:
Articles of Organization – $150 (formerly $500);
Articles of Organization-Series – $400 (formerly $750);
Articles of Amendment – $50 (formerly $150);
Annual Report – $75 (formerly $250);
Statement of Termination – $5 (formerly $25);
Any Other Document – $5 (formerly $100).
For anyone interested in starting a new business, the decreased fees will provide an opportunity to save on start-up costs that may be invested into the business itself.
For more information, please take a few minutes to read the following press releases:
https://www.illinois.gov/dceo/Media/PressReleases/Pages/PR20171220.aspx
https://www.cyberdriveillinois.com/news/2017/december/171220d1.pdf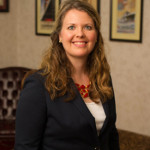 Amanda Adams Martinez is a member of the firm and works with the Real Estate, Health Law, Corporate & Business, and Estate Planning & Administration Groups. Amanda makes use of her background in real estate and construction matters as well as addressing the needs of small to mid-sized business owners, both professionally and individually.