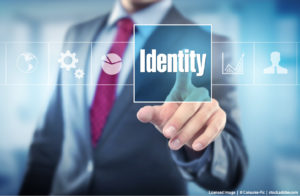 by: Ryan M. Gailey
Businesses looking to expand their social media presence by including photographs of local events, community outreach, or other such marketing opportunities should be aware of potential legal liability arising from the use of photographic content that includes individuals not affiliated with their organization.  The Illinois Right of Publicity Act ("IRPA") protects an individual's identity as it relates to publicity.  IRPA codified pre-existing common law rights regarding identity, broadening the definition to include an individual's name, signature, photograph, image, likeness, or voice ("Identity").  Similar to the common law, IRPA seeks to protect an individual's persona as a whole, as opposed to simply any one of the above-referenced definitions of Identity. 
Pursuant to IRPA, an individual's Identity may not be used for commercial purposes during their lifetime without prior written consent of such use from an individual or authorized representative.  IRPA defines commercial purpose as the public use or holding out of an individual's identity in connection with purposes of offering services or advertising products.  A person or business found to have violated IRPA can be liable for actual damages, profits resulting from unauthorized use of Identity, both actual damages and profits, or a fine of $1,000.00.  Further, punitive damages may be awarded for willful violations of IRPA.  Attorney fees, costs, and expenses may be awarded at the discretion of the court.
Although Illinois courts have yet to weigh in, there is a common law defense to claims brought under similar laws in other jurisdictions, with some courts holding that an incidental use or fleeting reference to a given plaintiff does not constitute a valid claim.  Recent cases include Alfano v. NIGHT, Inc., where Plaintiff Robert Alfano brought a claim under a similar New York publicity law based on a print ad for a documentary including a photograph of him with John Gotti.  Alfano v. NGHT, Inc., 623 F. Supp. 2d 355 (E.D. N.Y. 2009).  The Plaintiff was neither mentioned in the book nor was he alleged to be associated with the mafia. Use of the Plaintiff's image in a single photograph as part of marketing materials in the Alfano case was found to be incidental to the purpose of the marketing materials, and the claim was dismissed.
Another such case, Bogie v. Rosenberg, involved a Plaintiff who brought a claim under a similar Wisconsin publicity law based on a 16 second clip featured in a documentary about Joan Rivers.  Bogie v. Rosenberg, 705 F.3d 603, 84 Fed. R. Serv. 3d 773 (7th Cir. 2013).  The clip featured backstage video of the Plaintiff and comedian Joan Rivers during a book signing.  In affirming the lower court's dismissal for failure to state a claim, the Seventh Circuit confirmed that there must be a substantial connection between the use of a given Plaintiff's Identity and the commercial purpose of a given Defendant.  Including footage of a backstage encounter between the Plaintiff and Ms. Rivers was not found to constitute such a connection as it related to the documentary as a whole.
Since Illinois courts have yet to consider the fleeting use or incidental reference as defenses to claims brought under IRPA, we are continuing to monitor the developing caselaw to see how things unfold.  Contact HolmstromKennedyPC to learn more about ensuring your marketing efforts are in compliance with IRPA and other privacy laws.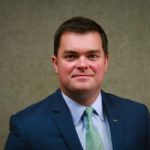 Ryan is an associate in the firm and a member of the Employment & Labor, Corporate & Business, Civil Litigation, Real Estate, and Health Law Groups, with several years of experience in civil litigation, workers' compensation, business transactions, and administrative law. He represents individuals, small to mid-sized business owners, and health care clients covering a broad range of issues.