By: J. Joseph McCoy
The Tax Cuts and Jobs Act, which became effective on January 1, 2018, has some significant implications for estate planning. The focus of this article, which will be the first of a multi-part series, will be on the change to the federal estate tax exemption.
Under the new law, the federal estate tax exemption is doubled to approximately $11.2 million per person in 2018. The exemption will remain at this level, adjusted annually for inflation, until January 1, 2026 when the exemption will revert to $5.6 million per person (adjusted for inflation) absent further change to the law. Here are some important takeaways of this change for Illinois residents:
1. Remain Mindful of Illinois Estate Tax Law
Despite the change to federal law, the Illinois estate tax exemption remains at $4 million (and is not adjusted for inflation). So estates that are now poised to avoid altogether or be subject to significantly lower federal estate taxation may still be subject to tax under Illinois law.
2. Lifetime Gifting
The higher federal tax exemption applies to lifetime gifts as well as estates. Individuals can use some or all of their exemption amount on tax-free gifts to their children or others to reduce the value of their estates during their lifetimes. Illinois residents with estates valued over $4 million should consider lifetime gifts to bring their estates below the Illinois tax exemption amount.
Gifts do not need to be made outright to adult children or grandchildren. They can instead be made to irrevocable trusts or generation-skipping or dynasty trusts, that limit distributions to beneficiaries to certain circumstances (their health, education, reasonable comfort, etc.) and allow the gifted assets to appreciate in value outside of the donor's taxable estate.
One drawback to gifting, however, is that the donee takes the asset at the donor's cost basis, unlike transfers at death, where the beneficiary receives the asset at a "stepped-up" basis of the asset's current fair market value. For that reason, assets with a higher cost basis relative to current value make for better lifetime gifts than assets with significant unrealized gain, where thought should be given to the potential income tax costs versus estate tax savings.
3. Future Uncertainty
Since the new federal estate tax exemption is due to sunset on January 1, 2026 without further change to the law, and will thereafter remain subject to the political winds of the time, now may be the best time to act to take advantage of the higher exemption level by making gifts outright or into trusts for the benefit of children or other loved ones. There is some concern about whether a "clawback" estate tax could be assessed to gifts made under a larger exemption if the donor dies at a time of a smaller exemption. However, the general consensus right now seems to be that that is not likely.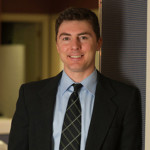 Joe McCoy is a member of the firm and works in the Corporate & Business Law Group. Joe has represented dozens of companies in connection with business acquisitions and sales, providing counsel on all aspects of the transaction from negotiation to closing. In addition to his work on business transactions, Joe advises clients regarding business organization, governance, management, and growth.