Thomas R. Cross
Commercial Real Estate
Construction
Corporate and Business Transactions
Health Care
Estate Planning and Administration
Information Privacy, Security and Technology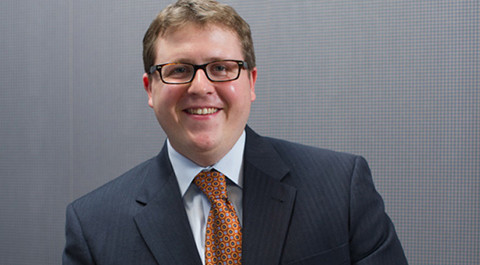 Tom focuses his practice on a wide array of transactional real estate matters where he represents a broad range of clientele, from large corporations to privately held businesses and individual landowners. His experience includes drafting, negotiating, and advising clients concerning acquisition and disposition agreements, complex title issues, easement and licensing matters, and construction and development projects. Tom also has extensive experience representing both landlords and tenants in commercial, office, retail, and residential leasing transactions.
Tom has represented a large, regional healthcare system in connection with its corporate institutional real estate matters; most recently providing real estate counsel in the negotiation and drafting of AIA documentation for the construction of a $120 million clinic.
Tom also provides transactional, regulatory, and compliance advice to healthcare clients, including several regional hospitals, healthcare systems, and independent physician practices. Tom's regulatory practice involves counseling his healthcare clients on compliance with the various healthcare regulatory laws, including the federal Anti-Kickback Statute, Stark Law, HIPAA, and federal and state laws governing data privacy and security. Furthermore, Tom assists his clients in the development and implementation of regulatory compliance policies and procedures.
Tom continues to also counsel small and medium-sized businesses with their general corporate governance, reorganization, mergers, acquisitions, and director and officer liability matters.