Joseph F. Arias
Commercial Litigation
Insurance Coverage Litigation and Counseling
Privacy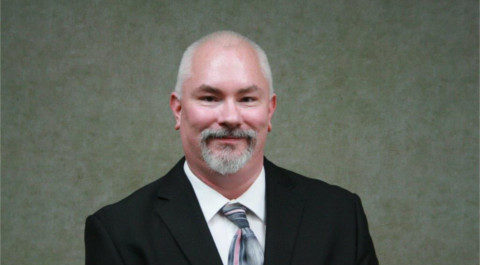 Joe Arias is a member of the Firm in its litigation group who can help you to resolve your business disputes and insurance issues in a way that is fair to you and is tailored to meet your needs. As a general commercial litigator, Joe represents both plaintiffs and defendants in disputes involving, among other things, breaches of contract under the Uniform Commercial Code and common law, debtor-creditor work, employment litigation, fraud, privacy issues, breaches of fiduciary duty, partnership disputes, shareholder disputes, trust administration disputes, landlord-tenant issues and insurance coverage disputes.
For nearly a decade and a half, Joe has been helping clients to resolve some of their most challenging legal issues by looking for straightforward solutions to their complex problems. Joe will zealously litigate your case to its conclusion through the trial and appellate process, but he is also not afraid to pursue a creative, negotiated solution when thinking outside of the box best serves your interests.
---
Civil Litigation
Joe's approach to civil litigation focuses on you, starting with a careful assessment of the situation with an emphasis on what you want and need to accomplish. Joe understands that some cases have the capacity to impact your business's reputation in your industry and your relationships with clients and vendors. The very existence of your business may even be at stake in certain types of cases. Joe believes it is important to keep the "big picture" in mind because you cannot truly serve a client if you don't understand that client's interests.
Whether your case is a relatively straightforward collection matter or "bet the company" litigation, Joe will work with you to devise a strategy to achieve your goals in a way that makes sense under the circumstances. Joe recognizes that some disputes can be resolved in a cost-effective manner through settlement talks or mediation, and he will explore your options with you when he evaluates your case. Joe also recognizes that not all disputes can be adequately resolved without taking legal action, and he is a relentless advocate for the Firm's clients before state and federal trial and appellate courts, as well as in arbitrations.
Joe's civil litigation experience is broad, including, among other things: litigation over the management and control of business organizations; breaches of contract for the sale of goods; compensation disputes with former managers and employees; breach of fiduciary duty claims against trustees, officers, managers and partners; debtor-creditor work; evictions; health care subpoena responses and privacy litigation; civil rights litigation; and insurance coverage and insurance broker liability litigation.
---
Insurance Coverage Litigation and Counseling
Joe's practice focuses on helping to ensure that the individuals and companies who have purchased insurance receive everything that they are entitled to under their policies. He has represented policyholders throughout his legal career, drawing upon insights that he gained as an insurance claims representative prior to becoming an attorney. Joe has extensive experience interpreting and litigating various property and casualty policies, including experience with commercial property, homeowners and auto, commercial general liability (CGL), directors & officers liability (D&O), professional liability/errors and omissions (E&O), and cyber insurance. 
Before a claim has occurred, Joe can help you to analyze the insurance that you have in place to assess whether it adequately protects your interests or complies with any obligations that you may have undertaken to provide insurance under contracts with third-parties. Unlike insurance brokers or agents who are marketing insurance products to you, Joe's role is to give you confidential, independent legal advice to help you to better understand what your policy means, and whether there are any coverage gaps or ambiguities that should be addressed before a claim occurs. Whether you are renewing an old policy or purchasing a new policy for the first time, Joe can review the proposed policy forms to help you to make an informed purchasing decision and manage your risks effectively.
Insurance coverage matters are often technical and complex, and having experienced counsel on your side is vital. After a loss or incident has occurred, Joe can help you to investigate the loss, report and document the claim, and negotiate with your insurer to get the recovery that you are entitled to under your policy. If your insurer has denied coverage for a claim, in whole or in part, Joe may be able to convince the insurer to reconsider its position by analyzing the specific terms of your policy in light of the specialized body of law that applies to insurance contracts.
If a coverage dispute cannot be resolved promptly, Joe can also represent you in litigation against your insurer to enforce your rights under the policy. In some cases, litigation against other parties may be appropriate, such as instances in which a gap in coverage has occurred because a broker failed to procure the coverage that was requested. If you are facing the challenges of insurance coverage litigation, contact Joe to discuss how he can help you.