Jocelyn L. Koch
Civil Litigation
Bankruptcy and Workouts
Business and Commercial Litigation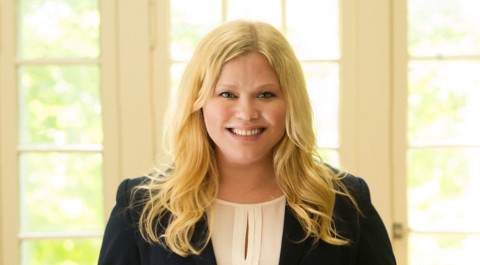 Jocelyn Koch is a member of the firm and works with the Civil Litigation, Bankruptcy & Workouts,  and Business & Commercial Litigation Groups.
Jocelyn represents clients in state and federal courts in civil litigation, appeals, and arbitration proceedings, as well as before the United States Bankruptcy Court. She has experience in all levels of civil litigation including partnership disputes, breach of contract actions, shareholder litigation, debt enforcement actions, small claims disputes, and business tort actions as well as actions commenced pursuant to the Uniform Commercial Code.
In her bankruptcy practice, Jocelyn represents financial institutions and other creditors' interests in restructuring and insolvency situations. Jocelyn has represented creditors in Chapter 7, Chapter 11 and Chapter 13 disputes as well as debtors in Chapter 11 reorganizations. She has experience representing both debtors and creditors in bankruptcy litigation and trials, as well as bankruptcy appeals to both the United States District Court and the Seventh Circuit Court of Appeals. In 2015, Jocelyn was appointed for a two-year term on the Bankruptcy Court Liaison Committee for the Northern District of Illinois, which fosters communication and information sharing between the local bench and bar, as well as education programs within the district.